• Although the cost of a Thanksgiving dinner has declined year-over-year, the price of travel for those heading to Grandma's house will be a little tougher to chew. Whether by plane, train, or automobile, expect congestion as more travelers hit the road (and skies) than in years past.

• Retail sales are trending upward this quarter and continued momentum is expected throughout the holiday season. As retailers prepare for the Black Friday and Cyber Monday rush, consumers are well positioned to spend, spend, spend, both in person and via their mobile device.

At the table or stuck in traffic, expect to spend more time in close quarters with family this year

As the holiday season approaches, you may be spending a little more time (and money) on travel this year as Americans are expected to hit the road in record numbers. According to AAA, 50.9 million people will travel at least 50 miles from home this Thanksgiving (a 3.3% increase over 2016), with nine out of 10 people making the trek by car rather than through the air. This is expected to be the highest travel volume since 2005.
Those that take to the skies will spend a good portion of their budget heading to the terminal. The average price of Thanksgiving round-trip airfare is expected to increase 4%, coming in at an average of $325 according to a survey from travel comparison site Hopper. Fliers headed to or from DFW Airport should be aware of its current rating as the 4th busiest US airport for Thanksgiving travel with an estimated 850,314 passengers during the week.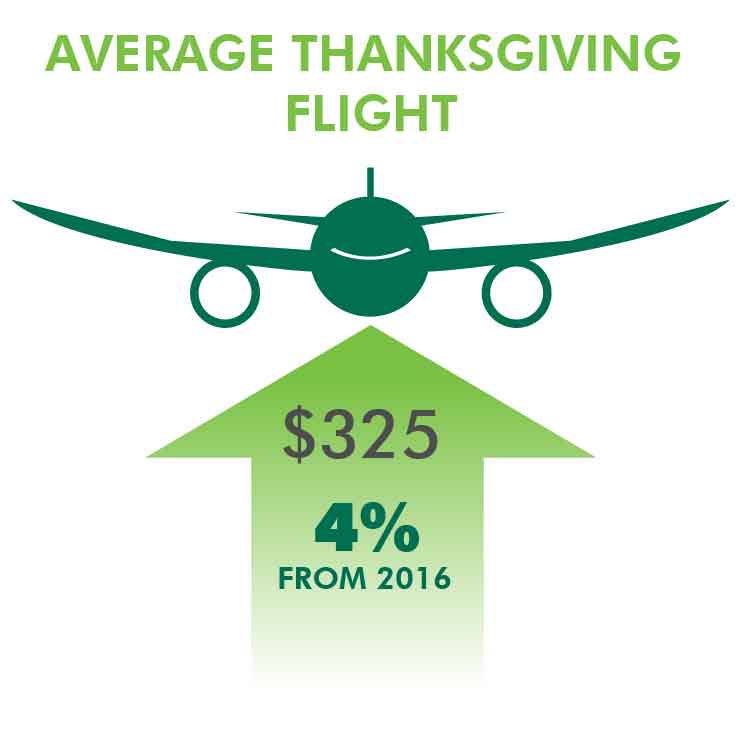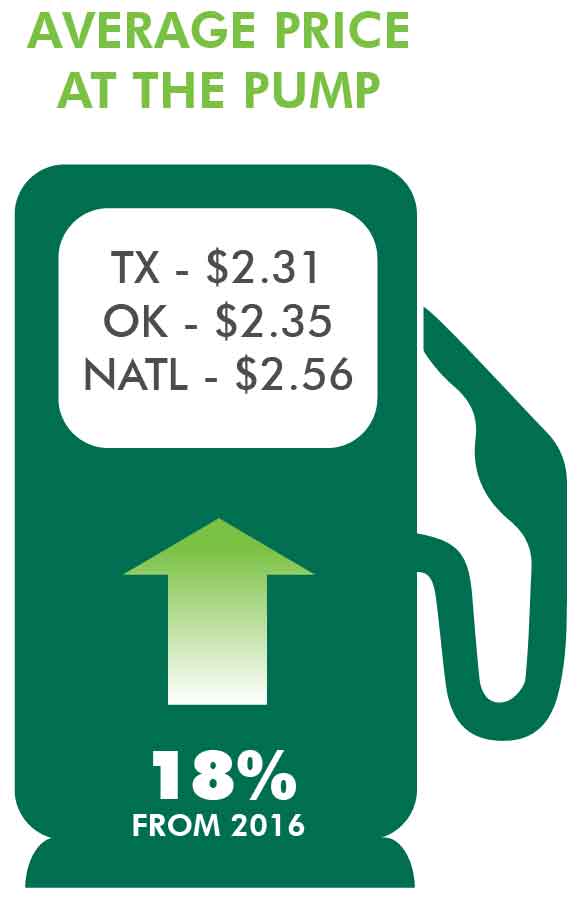 If you plan to stay within driving distance, note that year-long incremental price increases have resulted in a national average price of $2.56 per gallon, a 39 cent, 18% increase over last year. Locals, however, can still take advantage of lower fuel costs. Currently, the average cost of a gallon of gasoline is $2.31 in Texas, and $2.85 throughout Oklahoma.

Stuffing money in your wallet: Thanksgiving cuts costs across the table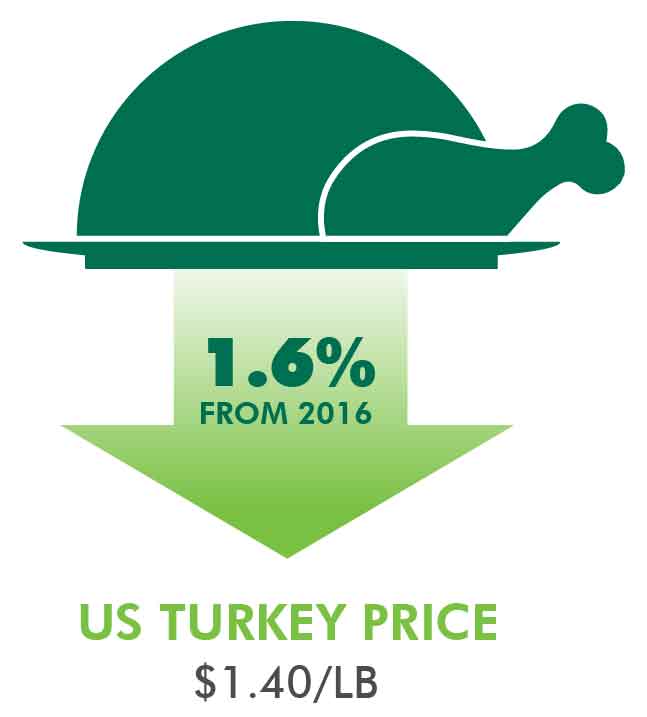 The American Farm Bureau estimates that the average Thanksgiving dinner for 10 will cost $49.12, on average, a 1.5% decrease from 2016. Led by an oversupply of turkeys, prices for sweet potatoes, rolls, green peas, and pie shells have all seen declines. Regionally, dinner for 10 will remain lower than the national average at $46.75, a 4.3% drop over the prior year. Eating local this year will benefit both your wallet and Texas farmers.

Consumer confidence expected to boost holiday spending
As consumers load up on turkey, cranberry sauce, and all the fixins', retailers' mouths will be watering as consumer confidence and retail spending continue to trend higher. The National Retail Federation and International Council of Shopping Centers are both expecting an upbeat holiday shopping frenzy this year with total retail sales increasing 4% to $682 billion. E-commerce and mobile sales are expected to grow by 11-15%, but the lion's share of spending will take place in brick-and-mortar stores. Holiday shoppers are expected to spend an average of $967.13 this year (including gifts and decorations), with a large majority planning to research online before hitting the mall. The ingredients for this forecast recipe include higher employment rates, gains in real disposable income, stronger consumer confidence, and improving optimism about the economy's future. Dig in!

Robert Kramp
Director of Research and Analysis - Texas-Oklahoma-Arkansas Region
T 713 577 1715
robert.kramp@cbre.com