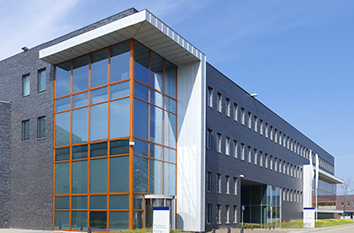 CONSTRUCTION COST CASE STUDY
This month's Construction Cost Case Study features a suburban office building core and shell project located in San Francisco, CA.
To view the full details of the project including specifications, cost synopsis and cost distribution, download the document below.
PROJECT NEWS
CBRE CONSULTS ON POD PHILLY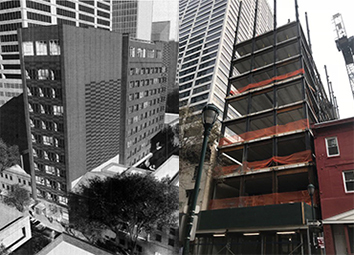 Philadelphia's first micro-hotel, Pod Philly, will be an 11-story hotel located two blocks from Rittenhouse Square in Philadelphia, Pennsylvania. This space-efficient hotel will offer 252 queen/bunk bed guestrooms averaging 170 SF, complemented by sleek tiled bathrooms with barn doors, rain showerheads, and eco-friendly bath products. Room features will also include built-in storage and high-tech amenities that allow guests to stream their own media, all designed to maximize space while providing travelers everything they need to stay plugged in and engaged.
The Pod Philly's amenities include restaurant with outdoor dining space, coffee shop, rooftop bar, communal spaces, and fitness center.
The project is being developed by Parkway Corporation and Cafritz Interests with Davis Carter Scott, Ltd. as the Architects of Record and INTECH Construction, LLC as the construction manager. Construction began March 2018 and is expected to be completed late summer 2019.
CBRE was retained to provide construction risk management services for the construction, including cost control, review of contract drawings and specifications, as well as review of construction documents, schedules, permits, and approvals. While under construction, CBRE is providing payment requisition review and approval services, schedule conformance review, and confirming general compliance of construction with the project documents.
For questions regarding Construction Risk Management, please contact:



Robert W. Barone, R.A., LEED AP
Senior Managing Director
+1 914 467 6913
robert.barone@cbre.com
CBRE ASSESSMENT & CONSULTING SERVICES
CBRE's Assessment & Consulting Services (ACS) provides a full suite of real estate consulting services - including property condition and environmental site assessments, facility assessment consulting, construction risk management and telecom advisory services.
As part of the Valuation & Advisory Services practice, ACS offers clients the ability to bundle appraisal, assessment and consulting services, making CBRE the only one-stop shop for providing all due-diligence services in-house. Our services include:
Construction Risk Management
Property Condition Assessments
Environmental Site Assessments
Facility Assessment Consultative Solutions
Seismic Risk Assessments

Zoning Compliance
Telecom Advisory Services
Financial Reporting
Appraisals
Specialty Valuation Services